About Ace Modular Homes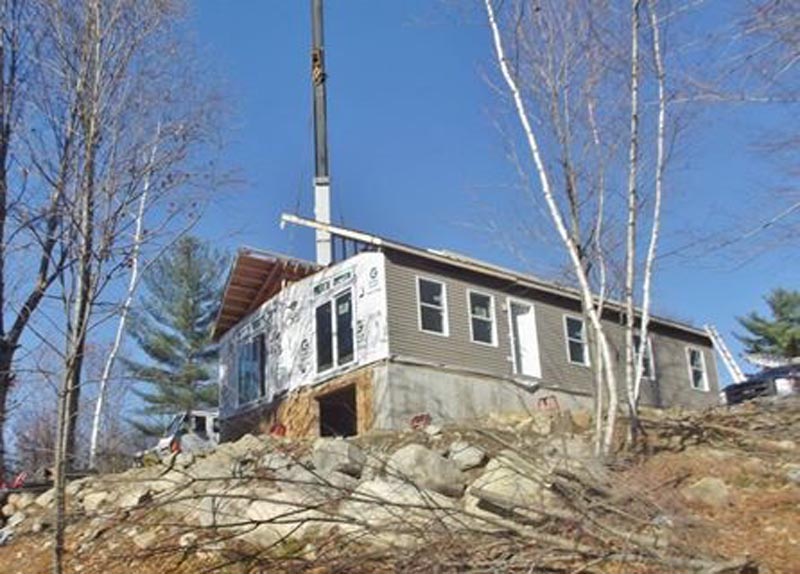 Ace Homes Inc. is located on route 9 in the town of Moreau. Our sales center is open 5 days a week and every day our models are open for viewing. One of the reasons for our company's success, is the fact that we have over 60 years combined experience in the modular home business. Another reason is, and probably the most important, is our loyal and satisfied customers that refer us to friends, family, and relatives throughout the year. To earn this business we work extremely hard to be informative, professional and courteous to our clients. We don't try to sell our customers, we try to educate them so they can make an intelligent choice. Since buying a home is not only a major purchase, but also probably one of the most important choices a person or persons is faced with in life.
When you visit our sales center, since we don't employ sales-people, you'll be dealing direct with the owner of Ace Homes. This not only eliminates a tacked on sales commission to the price of your home, it gives you more value for you're hard earned dollars. At Ace Homes we have model homes on display to help give you ideas on what you might be looking for in a home. However, most of our customers custom design their own homes. We offer hundreds of choices in pre-existing floor plans in ranches, raised ranches, bi-levels, contemporaries, capes, colonials and multi-family. We also offer custom designed floor plans as well.
Since so many people are on the go today with their jobs, kid's activities, clubs and other commitments, we have in-house programs designed to make it very comfortable and convenient for our clients. When you sit down with us to review the home of your dreams, we can discuss the floor plan, any customizing to the home, amenities and then your choices of the siding, shingles, shutters, cabinets, counter tops, fixtures, carpets, floor goods, ect. We also have web site development packages such as garages, foundations, porches, decks, wells, septic systems, plumbing, heating and electrical improvements.
For financing, we offer construction loans that assist our customers during the building stages of their homes and once the project is complete, the loan is converted into a 30-year mortgage. We offer a variety of mortgage programs which are tailored to the needs of our customers. We work year round on helping customers plan their homes and have been known to build even during the winter months. So don't delay, give us a call today and we'll get started on making your dream home a reality!
Tom Case
President Ace Homes Inc.